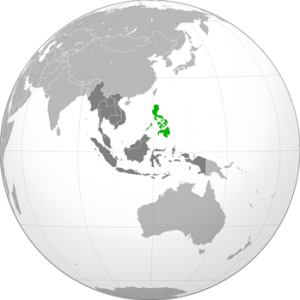 The Philippines
The Republic of the Philippines is an archipelago consisting of some 7,100 islands lying about 800km off the southeast coast of Asia and stretching about 2000km from north to south. It is bounded by the Philippine Sea to the east, the Celebes Sea to the south, and the South China Sea to the west and north.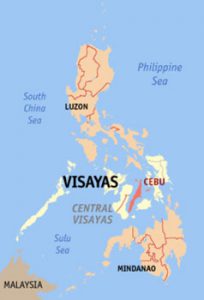 Cebu Island
At the heart of the Visayas region, Cebu Island (home of 6 million inhabitants with a length of 200 km and a width of 40 km) is one of the cultural and economic centers of the Philippines. Cebu offers both many interesting cultural sites and fascinating nature.
The island of Cebu is a tropical beauty where pineapple, coconut palms and orchids grow on the wild while the splendid sandy beaches adorn their shores. The coral gardens of Cebu, astonishing diversity, are known worldwide and are among the finest in Asia.
Cebu City (3 million people), the oldest city in the country, is teeming with life. This glittering metropolis is pleasantly combining the charm of a cosmopolitan city with the friendly Filipino hospitality.
Moalboal
Moalboal, located on the west coast of Cebu, is the ideal base for exploring the dazzling diversity of Philippines' underwater world as well as its unspoiled nature.
Transfer from the Cebu International Airport to Moalboal will take you around 3 hours.
Home to around 28,000 inhabitants, this provincial town is a well-known tourist and diving paradise due to its amazing diversity of marine life. Divers and snorkelers will enjoy the rich and colourful underwater life, home to one of the highest biodiversity of soft and hard coral in the world. Within a distance of 20 km from Moalboal you can also explore numerous waterfalls, caves and canyons.