The Dive Center
We always have 20 sets (brand new or slightly used) of complete equipment available for rent including Nitrox-capable computers. All dive boats are equipped with spare diving equipment, EFR kit and oxygen unit, emergency radio and cell phone, as well as a water and tea station.
Relax after a sunny day with a cocktail in your hand during our Happy Hour at the Ning-Ning bar where our marine biologists regularly hold bio-seminars about various topics, fascinating sea creatures like turtles, sea snakes, frogfishes, seahorses, nudibranchs, pipefishes, coral reefs, sharks, dolphins and other secrets of the tropical seas.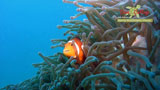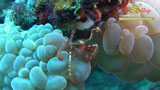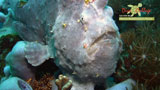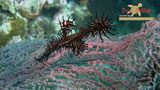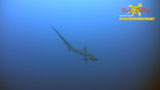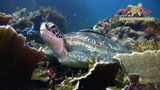 Our experienced dive instructors offer personalized service and guarantee small groups in order to offer you the best diving experience possible.
Our Dolphin-House Discover Scuba Program will enable you to master some basic concepts and scuba skills in the pool and on our training platform on the reef top. The goal is to make you feel safe, secure, and confident to possibly pick up a full diving course as you experience your first immersion in the world's most diverse ecosystem.
We teach all NAUI & CMAS certifications from beginner to professional, please contact us for availability.
Already certified? Check out our dive sites below!
Find here a selection of our most popular dive sites. Most of the dives are "wall dives", easy to access by boat in less than 20 min. Strong currents are almost unknown. Click on dive site and dive into it by watching the video.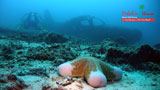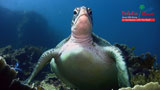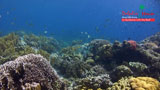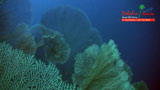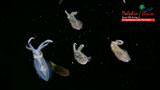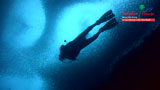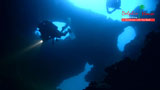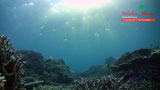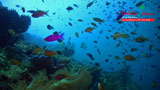 One of the most visited dive spots, the "Dolphin-House" reef is also really appreciated by snorkelers.
A study held in July 2013 by Dr. Patrick Louisy counted over 397 different fish species at home on our 130m stretch of reef just in front of Dolphin House, a testimony to this unbelievable habitat that our reefs offer.
Our House Reef is also home to about half a dozen regular sea turtles, most of them female "Green Turtles". Spending most of their time at a depth of just around 6 to 12 m they can also be seen by our snorkelers.
And for sure the "sardine run" is something to experience once in your life, please check the video to give you an idea.
Oslob, Feeding Sharks Kills Sharks
We DO NOT offer trip to Oslob
Don't let yourself be fooled by those after the easy money, everyone gets told in his first beginner course "Don't feed under water, it will disrupt and severely damage the ecological marine balance".
If you are interested to know more here is an explanation of the story, click here to open the pdf, or right click to download it.